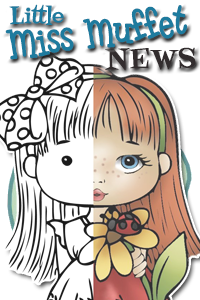 DAY 2 of our Mad Tea Party.
Sure hope you enjoyed everything from yesterday's release.
We have more exciting things for you to see today.
I bought this wooden tea pot at Michael's Arts & Crafts for $1, painted it and then it was ready for all my goodies to go onto it.
I bought this shadow box at Michael's Arts and Crafts for $2.
The table & Betty in Wonderland are cut out and popped up out of the box.
The tea cups are from LMMS, blown up to the size I needed and then I covered them (after they were colored) with glossy accents and glued them where I wanted them.
See you back tomorrow for our final day of the Tea Party.
SBS
http://simplybettystamps.blogspot.com/