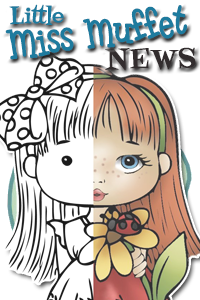 Welcome to the Mad Tea Party.
Yes, we are having a HUGE Tea Party. Not with just the
SBS
Design Team but also with
Little Miss Muffet Stamps.
OMG, these have been so fun to put together for a Tea Party. There are just soooo many different scenes or ways to do them. Hope you enjoy what I did here.
Birthday Kitty
Measure Up Bunny
Below is the whole list for this Tea Party.
Make sure you come back tomorrow for more surprises and there just might be gifts along the way so make sure you check out all the blogs and leave them some love
SBS
http://simplybettystamps.blogspot.com/
Carla
http://carlasstampingspot.blogspot.com/
Mette
http://danishstamper.blogspot.com/
Donna
http://granniville.blogspot.co.uk/
Petra
http://kunterbuntcottage.blogspot.com/
Audrey
http://hippieaud.blogspot.com/
Irene
http://irenescardcreations.blogspot.com/
Kaylou
http://kayloucraftyblog.blogspot.com/
Aeryn
http://www.aerynkelly.com/
Margreet
http://margreets-scrapcards.blogspot.co.uk/
Shelly
http://minkiespaperparadise.blogspot.co.uk/
Åsa
http://www.scraphorse.com
Stephanie
http://mycardshack.blogspot.co.uk/
Karen
http://mycraftycupboard-karen.blogspot.co.uk/
Zoe
http://makeitcrafty.com/crafts-blog/
Nathalie
http://passionnementcartes.blogspot.fr/
Rachel
http://rachelspaperwishes.blogspot.com/
Barbara
http://forgottenscraps.blogspot.co.uk/
Trish
http://scrappintillthecowscomehome.blogspot.com
Celina
http://scrapvamp.blogspot.com/
Corinne
http://wishuponascrap.blogspot.com
LMMS
http://littlemissmuffetchallenges.blogspot.com/